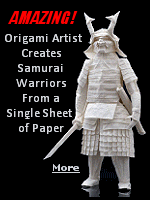 Origami is an awe-inspiring Japanese artform that uses a single square piece of paper to create everything from paper cranes to little boats that float. But one artist from Finland is taking his origami creations to the next level with incredibly intricate figurines created from just a single sheet of paper.
More

Where are the airplanes for sale?
I still arrange for ferry pilots to deliver airplanes, but I no longer broker aircraft for sale. More
The B-47 and Jimmy Stewart
"Strategic Air Command"

As a WWII pilot who also flew bombing missions in Vietnam, General James Stewart was the real deal, and is actually flying the B-47 in the 1955 movie "Strategic Air Command".

Updated 8:30 AM CT
March 1, 2021
Refresh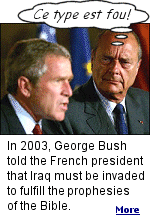 From 2009:
In 2003, the president of the United States called the president of France and asked for French troops to join America on a mission from God to attack Iraq.
More