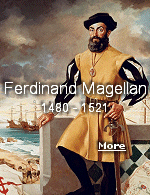 Explore 10 little-known aspects of one of naval history's most legendary-and deadly-voyages, Magellan's circumnavigation of the globe.
More
Joe Biden's Senior Moment of the Week Vol. 36
Biden's Nominee To Lead FAA Can't Answer A Single Question About Aviation & Air Travel

At last month's Senate Commerce Committee hearing, Sen. Ted Budd (R-NC), who is a pilot, questioned Phillip Washington, nominee to be Administrator of the Federal Aviation Administration.
---
Where are the airplanes for sale?
I still arrange for ferry pilots to deliver airplanes, but I no longer broker aircraft for sale. More
12:20 PM CDT
April 1, 2023
Refresh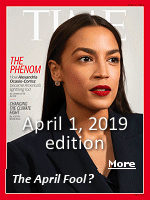 From 2019:
TIME magazine releases glowing AOC cover, but may have overlooked one hilarious, yet fitting, faux pas.
More