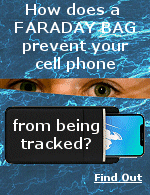 Since their discovery, Faraday cages have been used in various places ranging from chemistry labs where precise and sensitive measurements are required, to US Military and NATO computer centres where any unwanted radio emission must be blocked for security and equipment precision considerations.
More
Funeral CEO Reveals the Shocking Number of Deaths He's Seeing This Year


the phrase "Died Suddenly" is showing up more and more in newspaper and television reporting about individuals, appearing perfectly healthy, just dropping dead. Records from the largest funeral home company in America are confirming a shocking increase in deaths over any previous time. Could it be the 'vaccine'?
---

Envoy Pilot dies suddenly after getting a Covid shot before the flight. An emergency was declared and the plane was landed safely.
MORE
---

Some Feelings Run Deep
From 2013: About 30 years ago, my wife and I took the kids and went to see my folks on Thanksgiving. We arrived the night before, stayed over, and in the morning my dad fixed a big breakfast for everyone, and soon television was on, searching for football games, while my mother worked on getting Thanksgiving dinner ready.
---

Updated 9:15 AM CT
November 27, 2022
Refresh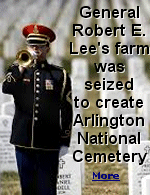 From 2014:
Seized for failure to pay a $92 unconstitutional special tax on property owned by Confederates leaving the Union, General Lee's farm became the final resting place for 20,000 Union soldiers by war's end.
More


Joe Biden's Senior Moment of the Week Vol. 20