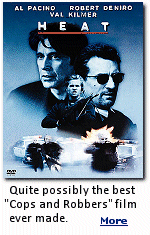 Michael Mann's ''Heat'' is one of the all-time great crime dramas, a classic cops-and-robbers thriller known for its stunning set pieces, fascinating characters, and knockout cast. Starring Robert De Niro, Al Pacino, Val Kilmer, Ashley Judd, Jon Voight, Tom Sizemore, Amy Brenneman and Natalie Portman, among others, ''Heat'' tells the story of Lieutenant Vincent Hanna (Pacino) and his pursuit of famed criminal mastermind Neil McCauley (De Niro).
More
Joe Biden's Senior Moment of the Week Vol. 62
Democrats are doing everything they can to prevent President Joe Biden from falling on his ass and injuring himself (or worse) before Election Day in 2024.
All About the Beech Debonair
The Beechcraft Debonair was Beechcraft's answer to stiff competition from Piper and Cessna. This video tells the story of how the Debonair came to be, and the model changes that took place from the original model 33 to the C33A.
Where are the airplanes for sale?
I still arrange for ferry pilots to deliver airplanes, but I no longer broker aircraft for sale. More
2:30 PM CDT
October 3, 2023
Refresh




From 2012:
Mother Jones magazine summarized George Bush's adventures in the Texas Air National Guard and the scandal that cost news anchor Dan Rather his job.
More
---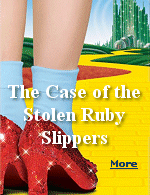 From 2019:
How a big crime in a small town produced a whodunit as gripping and colorful as ''The Wizard of Oz'' itself.
More