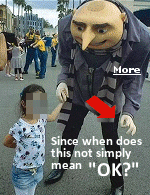 Touching the thumb and index finger to make a circle, with the remaining three fingers held outstretched, is a gesture that people around the world have made for centuries, mostly in positive contexts.
More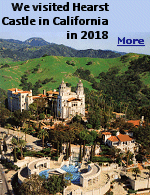 In March, 2018, Hazel and I visited the home of William Randolph Hearst in California. An amazing show of wealth.
How Charles Lindbergh Improved The P-38 Lightning
In 1944, as a civilian, Charles A. Lindbergh would fly several combat missions in P-38 lightning and discover a method to increase its range by over 400 miles. This led to them becoming a much more effective aircraft against the Japanese in the Pacific theatre.
---

Man's Best Friend To The End
---
---
How Top Gun: Maverick's Breathtaking Practical Effects Were Achieved
See how the Top Gun Maverick flying scenes were made, and how the Top Gun Maverick cast and crew prepared for these scenes and stunts, from filming the exciting Top Gun plane clips fit for an action movie, to some hardcore Tom Cruise flying lessons.
---

Updated 10:25 AM CDT
October 5, 2022
Refresh



Be Sure You Get Your Hurricane Shot!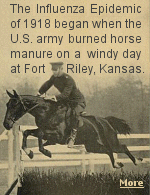 From 2009:
Looking for a point of origin of the Spanish influenza that would eventually take the lives of 600,000 Americans, many point to what happened in Kansas on March 9, 1918.
More