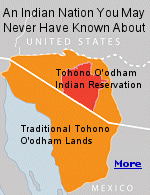 Historically, the O'odham inhabited an enormous area of land in the southwest, extending South to Sonora, Mexico, north to Central Arizona (just north of Phoenix, Arizona), west to the Gulf of California, and east to the San Pedro River. This land base was known as the Papagueria and it had been home to the O'odham for thousands of years.
More


Where are the airplanes for sale?
I still arrange for ferry pilots to deliver airplanes, but I no longer broker aircraft for sale. More
The Strangest Aircraft Ever Built: The Soviet Union's VVA-14

Updated 9:15 AM CDT
July 29, 2021
Refresh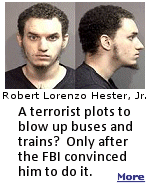 From 2017::

Is the FBI catching real terrorists or tricking troubled individuals into volunteering for a long prison sentence? The Hester case is a good example.
More