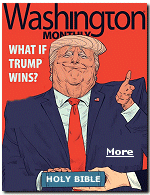 The politics of Washington Monthly are considered center-left. Founder Charles Peters refers to himself as a New Deal Democrat and advocates the use of government to address social problems.
More

Where are the airplanes for sale?
I still arrange for ferry pilots to deliver airplanes, but I no longer broker aircraft for sale. More

Updated 10:30 AM CDT
July 1, 2020
Refresh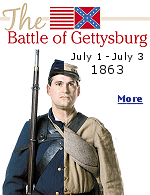 From 2008:
Because we were fighting ourselves, all the casualties were ours. An estimated 50,000 Americans were wounded or killed during the three day battle at Gettysburg. Click to learn more on an interactive poster.
More