This is the story of the Race to Alaska, through one of the most complex waterways in the world. 15 knot currents, gale force winds, cold water, deep water, logs, bears, cold, fatigue, and endless unknowns. First prize: $10,000. Second prize: a set of steak knives.
More

The Ending - "The Right Stuff"
On that glorious day in May 1963, Gordo Cooper went higher, farther, and faster than any other American - 22 complete orbits around the world; he was the last American ever to go into space alone. And for a brief moment, Gordo Cooper became the greatest pilot anyone had ever seen.
I still get a little choked up watching this.
Where are the airplanes for sale?
I still arrange for ferry pilots to deliver airplanes, but I no longer broker aircraft for sale. More
FOR SALE
1946 Ercoupe 415-C $24,500
Steve Weaver Aircraft Sales - Buckhannon, WV

Updated 7:00 AM CDT
May 24, 2022
Refresh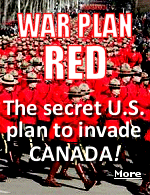 From 2013:
In the years leading up to World War II, the U.S. army began planning for wars with a variety of countries, designating each plan by a different color. The U.S. was prepared — on paper at least — to gas its plaid neighbors as an opening volley in a war. It's no wonder that news of this plan caused a stir in 1974 when it was declassified.
More