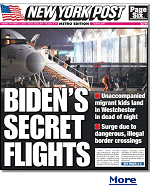 Planeloads of migrants are being flown to locations all across America by President Biden's administration to quietly resettle them in communities who are not aware of it until it is too late.
More

Where are the airplanes for sale?
I still arrange for ferry pilots to deliver airplanes, but I no longer broker aircraft for sale. More
Frederik "Rik" Luytjes
In the early 1980's, Rik Luytjes gained two sterling reputations. One was as an upstanding businessman and pillar of the community in Scranton, Pennsylvania. The other was as the most successful cocaine smuggler in U.S. history.

Updated 6:15 AM CDT
October 20, 2021
Refresh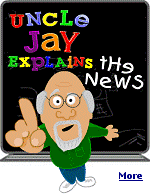 From 2007:
Uncle Jay had a unique and entertaining way of making today's news comprehensible to the innocent, the ignorant and the immature. Also children. Jay kept it simple, so even the famous people he talked about could follow along.
More