January 22, 2016
Ignoring Clint Eastwood's advice in "Dirty Harry" that opinions, like certain body parts, are best kept to yourself.
---
I'm ready for that "Blizzard of the Century"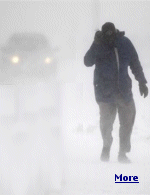 The East Coast, especially the Washington DC area, is going to be hit with a massive winter storm this weekend. I've been reading the stories on the internet about how all the grocery stores have been "ransacked" ( it would only be ransacking if the shoppers didn't pay, but journalists like to use words making things worse than they really are).

One columnist wrote "If you don't have your food & groceries yet, I feel sorry for you".

Looks like a good time for Mr. Grocer to remodel the store, being nice and empty, and all.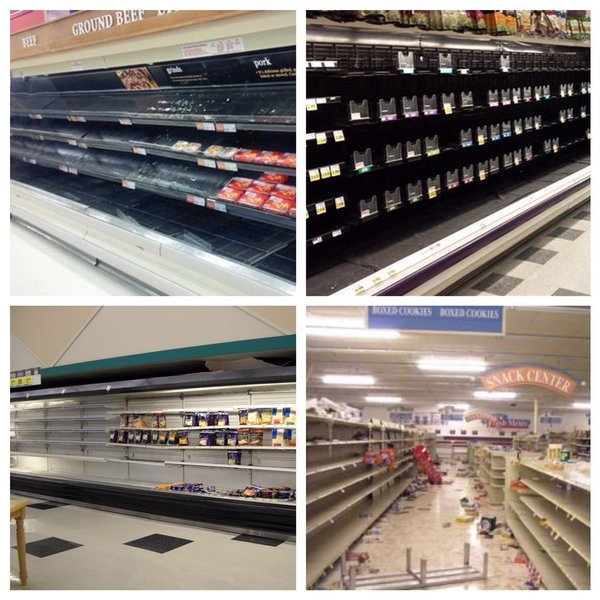 I read these articles and wondered, who doesn't have enough groceries to survive a weekend? I'm set for the big storm. OK, so I'm parked in an RV campground in Southwest Florida, where the temps this weekend may dip into the high 40's, with some rain predicted, but I'm prepared.

A few years ago, I wrote an article for my travel blog entitled "When disaster strikes, your RV can save you". I had photos of of my motorhome showing canned goods stashed everywhere, two freezers full of steaks and chops, fresh milk and eggs, and when the real stuff ran out, powered milk and powdered eggs for backup. The generator was ready, with plenty of gasoline, 75 gallons of fresh water onboard, and both furnace and air conditioner in good running condition.

The motorhome inventory has rotated in the years since the article, but both freezers are still full, as are the bins of canned goods, my supply of liquid refreshments, ingredients for the breadmaker, and enough Folgers coffee to last until next Christmas.

Bring this storm on, I have two can openers.




Global Air Aviation Referral Service


---
I welcome responses, and will be glad to post them here. Email your remarks to ron@global-air.com
When I retired from Banking in 1993, I took a driving tour around the country; from Arizona through the South, up to Maine, on to State of Washington, then to Arizona via California.

As I approached the east coast there were warnings about the BLIZZARD OF THE CENTURY. When blustery weather hit and a foot of snow was received, the news was full of the "Blizzard of the century" story. The east coast has had a half dozen storms since then dubbed with the "century" moniker.

Overreacting seems to be a common trait with New York being the source of most news media. North Dakota or Minnesota may not have even close schools with similar weather. The stores certainly would not be sold out of anything besides possibly lutefisk.

When the East gets a hangnail, they will feign amputation.

It is interesting to note that distance from New York City to Cleveland, Ohio is about 450 miles. Yet the New York press refers to this area as the "Midwest". Are these guys aware of the rest of the country?

My point being that the east coast lives in their own world. Everything is better, everything is worse, "Oh the humanity"

Dave "Dontsteponmy" Johnson
---