March 21, 2013
Ignoring Clint Eastwood's advice in "Dirty Harry" that opinions, like certain body parts, are best kept to yourself.
---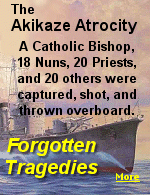 My dad was with MacArthur in the South Pacific, in the Philippines, in New Guinea, and with the invasion force on the main island of Japan. Remember those movies of General MacArthur wading ashore? Dad said that was the easy invasion of Luzon, with little or no resistance. In fact, MacArthur did it several times for the cameras, so they would get it "just right". "My outfit came in the next day on the other side of the island, and they were waitin' for us .."

About 30 years ago, my wife and I took the kids and went to see my folks on Thanksgiving. We arrived the night before, stayed over, and in the morning my dad fixed a big breakfast for everyone, and soon television was on, searching for football games, while my mother worked on getting Thanksgiving dinner ready.

About 3 in the afternoon, my sister pulled into the driveway in a brand-new Honda automobile. I was in the kitchen, and saw my mother looking out the window. Things got very quiet in the house. As dinner time approached, I could hear pots and pans being slammed around, and nobody was saying anything, but I had an idea of what was about to happen.

The turkey and all the side dishes were on the dining room table, and we all sat down, bowed our heads in prayer, and my mother stood up and started to carve the turkey. Finally, after a few swipes with the big carving knife, she just couldn't hold it in any longer, looked at my sister and said

"THEY TRIED TO KILL YOUR FATHER, YOU KNOW!"

It is very hard to invent small talk, at a time like that.




Global Air Aviation Referral Service


---
I welcome responses, and will be glad to post them here. Email your remarks to ron@global-air.com

Most Recent Editorial
Recent Global Air Links: