May 5, 2021
Ignoring Clint Eastwood's advice in "Dirty Harry" that opinions, like certain body parts, are best kept to yourself.
---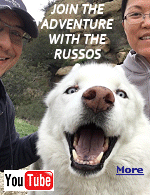 I first met Joe and Kait Russo back in 2016, our motorhomes were both parked at the Seminole Indian casino in Immokalee, Florida. That is a great spot to stay when you're between RV park reservations, with three days of free parking with free electricity. No water or sewer, but go somewhere else, like 10 miles away to the Marina on Lake Trafford, stay overnight, dump your tanks, and come back to the casino for another 3 days. A great deal, if you don't count the money you lose inside the casino.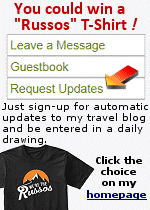 At that time, Joe and Kait had a brand-new 30' Class A motorhome, I had our older Fleetwood Flair, and we were just a couple of RV's apart along the "battleship row" the casino reserved for RV's, complete with power pedestals every 75 feet or so. The Russo's white Husky was along, a beautiful dog.

While we were there, a terrible middle of he night storm struck, with pouring rain, wind, and tornadoes sighted in the area, all video'd by Joe and Kait for their website and YouTube channel.




My travel blog entry for the storm. Hazel and I were just a couple of motorhomes away from the Russos during this storm.

Since then, I've kept in touch with Joe and Kait as they've traveled the country recording their adventures. Feeling the Class A was too big for what they wanted to do, they've transitioned through a couple of Class B's, and for the last year or so, have been living in a four-wheel drive pickup with a very unusual and heavy-duty camper.

A few days ago, I got an email from Joe, they were in Iowa working on a new video, and wondered if I'd like to meet them in St. Paul for dinner. A friend of theirs had recommended an Ethiopian restaurant, and being pretty-much alone all winter and spring at the cabin, I jumped at the chance to get out. I called my daughter Annie, who wasn't too far from the restaurant, and asked if she'd like to go along.


We had a great time, excellent food, with good conversation. (Be sure to ask for a fork, traditional Ethiopian food is eaten with your fingers.) They were headed to upper Wisconsin to do another video, and as it was getting a little late, time kind of ran away on us, Annie invited them to park in her driveway a few miles away. She has a large wooded lot, you can't really see the neighbors, and it was a good location. I said my goodbyes, not the 30 minute Minnesota kind this time, and headed back the the lake cabin, an hour drive away. When I got home, I jumped online to the Russo store and, wanting to support the arts, ordered one of their good looking T-shirts.

When I'm buying anything major on Amazon, I try to run the order through the Russo website store, where it costs me nothing more, but they make a small commission. I'll hope you'll give that a try, and be sure to bookmark their website and follow this couple around the country, they really do make great travel videos.



Hazel once told me that she noticed I didn't have a lot of friends, but the ones I had seemed to stick around for life. Those are the best kind.

Please visit my travel blog to learn more about my life on the road.





Global Air Aviation Referral Service


---
I welcome responses, and will be glad to post them here. Email your remarks to ron@global-air.com