May 16, 2020
Ignoring Clint Eastwood's advice in "Dirty Harry" that opinions, like certain body parts, are best kept to yourself.
---
Hard to be serious at a time like this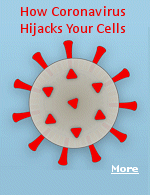 One of my children sent me an article about how the elderly are being cared for by their children in Sardinia, Italy. My kids (some of them qualify for AARP, but they'll always be "my kids") are very thoughtful and concerned about my health, and surviving this pandemic at age 76 and counting.

It was interesting, and I appreciated receiving it. You can read it here: www.bluezones.com/2020/04/covid-19-in-the-blue-zones-whats-helping-elders-in-sardinia-Italy/

The photo in the article of the old fellow being cared for really struck me. What a sad existence for the poor guy.

Then, and nobody ever accused me of always being in an appropriate state of mind, I remembered the scene from "The Naked Gun" with Leslie Nielsen, the master of deadpan, playing Detective Drebin:

Drebin and his boss, Ed Hocken, are trying to console Wilma, the newly-widowed wife of their colleague Nordberg:

Drebin:
"A good cop, needlessly cut down by some cowardly hoodlums."

Hocken:
"That's no way for a man to die."

Drebin:
"No, you're right, Ed. A parachute not opening – that's a way to die. Getting caught in the gears of a combine, having your nuts bitten off by a Laplander… that's the way I wanna go."


"Thelma and Louise" came to mind, and how that movie ended, which caused a big problem for the studio with a major hit on their hands, how are they going to make a sequel?

If Detective Drebin had been an RVer, he might have thought this would be a good way to die, a tribute to Thelma and Louise: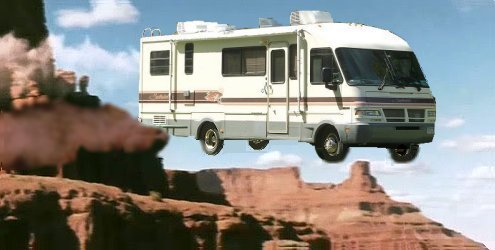 Please visit my travel blog to learn more about my life on the road.





Global Air Aviation Referral Service


---
I welcome responses, and will be glad to post them here. Email your remarks to ron@global-air.com