July 14, 2023
Ignoring Clint Eastwood's advice in "Dirty Harry" that opinions, like certain body parts, are best kept to yourself.
---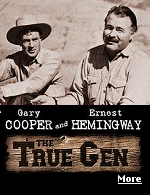 From the article to the left: Hemingway often used the term ''the true gen'' (genuine) to distinguish accuracy from rumor and speculation. A good description of this friendship.

"If there'd been no Coop, Hemingway would've had to invent him" - Alistair Cooke

Gary Cooper and Ernest Hemingway met for the first time in 1940 in Sun Valley, Idaho. The two became best friends, and wound up working together, Hemingway writing the books that turned into movie scripts, thinking of Cooper as the main character while he wrote, and Cooper completed those images by performing them on the screen. A twenty year friendship that ended in 1960 with the death of both within a few weeks of each other, Hemingway by his own hand, Cooper by cancer.

The 2013 documentary "The True Gen" tells the story, a most interesting one. I bought my copy direct from the film's producer, paying, I believe, $20 for it. Since then, new DVD copies have not been available, with an occasional used copy showing up on eBay and similar websites. But, a new development, a new two disk Blu-Ray set is available for $30 plus shipping and handling, and can be ordered on the film's own website: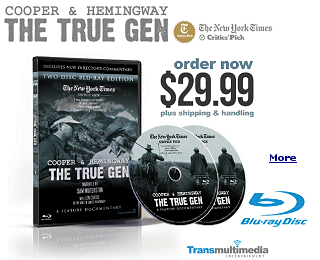 The movie trailer: (3:25)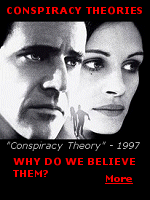 In the 1997 film "Conspiracy Theory" the character Jerry Fletcher, played by Mel Gibson, is a paranoid mess, caused by CIA mind control experiments on him years ago, with a controlling fixation implanted by the agency making Jerry buy any copy of "Catcher in the Rye" that he sees for sale. So, Jerry owns several copies of the book, none of which he's ever read.

I must have been a subject in that same CIA program, whenever I see "The True Gen" for sale, I have to have it, and now own three copies, finding my latest one in a thrift store out East. Stop at the DVD lending library out by the road in front of the Minnesota lake cabin and borrow one.

Stop me before I buy again.

Please visit my travel blog to learn more about my life on the road.






Global Air Aviation Referral Service


---
I welcome responses, and will be glad to post them here. Email your remarks to ron@global-air.com