August 1, 2017
Ignoring Clint Eastwood's advice in "Dirty Harry" that opinions, like certain body parts, are best kept to yourself.
---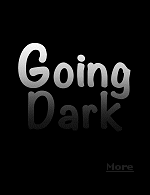 My wife turns 74 this month, and I'll follow her in December. Funny, when she ups her age every August, I up mine as well, 4 months early. I just seem a year older, somehow. Lately, I've been thinking about shedding some of my routine, taking life a little easier, not quitting completely, but maybe trimming things that don't matter as much anymore, to me and to others I am in contact with.

I've been running my aviation website now for over 20 years, and those "global air links" I create almost every day have been taking huge amounts of time for a dozen or more years. Lately, I've come to realize that, while I enjoy finding the information and putting the graphics together, I'm not sure anyone else, other than me, cares one way or the other.

I get a monthly detailed report on my website activity, what pages viewers go to, how many visitors on a daily basis, and I've learned that not that many people click open my "previous articles" section. I have a standing offer on my website to share those links with others for their websites, but other than a couple of friends in the aviation business who politely took the offer, nobody else has, and the reality that I'm never going to get back those thousands of hours doing them is sinking in. Will I continue with "global air links"? Maybe, maybe not, I'm thinking about it.

A year or two ago, realizing that I was no longer doing a good job brokering airplanes, I quit that part of the business and focused on lining up pilots to deliver planes that others sold. That turned out to be, I think, a good decision. And, in a moment of total honesty, I wondered if I actually ever did a really good job at brokering planes, and for that matter, maybe I wasn't all that hot in my 35 years in banking. I can think of many I know who were much better in both fields of endevour than I ever was.

I still do the websites for three aviation brokers, and enjoy doing them, it doesn't take too many hours a month, and I do devote a fair amount of time finding pilots to deliver planes for new buyers, something I do well, I think, and these activities provide me with a little "walking around money".

Hazel and I have been RVing for several years, going full-time in 2015, getting rid of about 98% of everything we owned, including the house. I've really enjoyed our travels, recording our adventures with stories and photos on a travel blog, so, as I thought, our friends and family, especially our children, could see what we were up to.

But, as with my aviation website, when it comes to checking the viewer numbers on the travel blog, I'm my own biggest fan. Whenever I update the blog with some story like getting our satellite television system up and running, I think it will be interesting to others, it sure is to me. Checking the reports, however, about half of those friends and family who politely signed up to receive updates don't bother to click them open.

So, why am I doing what I'm doing? All of it now seems to be a big waste of time, better spent enjoying retirement and travel in our motorhome, leaving the kids to wonder where the heck mom and dad are. And, that itself is a big assumption, they might not even care.

So, will I continue to do the travel blog? Probably, but it will be for my biggest fan, me. I enjoy going back and reading about the trips I've taken, and it is always a reminder about how time flies.

In the old days in Alaska, the Eskimos, when mom and dad got too old to be useful or interesting, the kids would put them on an ice floe and float them out to sea. Who knows, this might get popular again.




Global Air Aviation Referral Service


---
I welcome responses, and will be glad to post them here. Email your remarks to ron@global-air.com

Most Recent Editorial
Recent Global Air Links: