August 8, 2014
Ignoring Clint Eastwood's advice in "Dirty Harry" that opinions, like certain body parts, are best kept to yourself.
---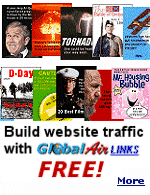 Back in 2003, I started to put together a graphic on my homepage, linking to what happened to catch my interest that day. If it was interesting to me, maybe it would be interesting or entertaining for my website visitors. I sure didn't know then that I would get caught up in doing this every day for the next 10 years.

Once in a while, the link would be something about aviation, a new airplane, or aviation issue being discussed, but not usually. More often, it would be something I spotted on the news, or an interesting website I came across. And, as time went on, a viewer would occasionally send me something, suggesting I use it.

My wife would come by my desk, see that I was working on a new graphic, and wonder out loud why I spent so much time on those things. That was a hard question to answer, I couldn't point directly to any revenue from doing it, I felt it would help bring traffic to my website, but nothing I could really prove. It would be unlikely anyone ever bought an airplane from me, or had me line-up a ferry pilot because I had a nifty item on my homepage that day. The answer had to be that I just enjoyed doing them.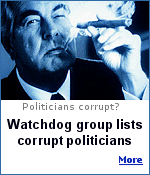 The topics have been wide and unpredictable, whatever catches my fancy. I tend to ignore the old rules about not discussing politics or religion. During election years, which now is pretty-much a continual thing, I try to pick on both parties equally, and I've risked the wrath of the bible belt more than a few times over the years with links to sometimes controversial articles or websites discussing religion.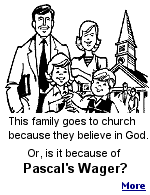 There are over 4,000 of these daily links in my "previous articles" section, and most of them still work. Occasionally I find an old one that doesn't and I can usually fix it with the "Wayback Machine", the great internet archive website, or find another source for the topic.

Everyone needs a hobby or an interesting activity. A friend of mine gets up and runs several miles every other morning. To me, that is like hitting yourself in the head with a hammer because it feels so good when you stop. But, I'm sure he thinks I'm the nutty one, sitting here at 4 AM working on my website.

He might be right.




Global Air Aviation Referral Service


---
I welcome intelligent responses, and will be glad to post them here. Email your remarks to ron@global-air.com

Most Recent Editorial
Recent Global Air Links: